Massage Pricing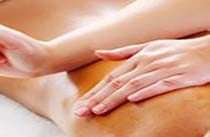 SPORTS MASSAGE
1 Hour: £45 / 30 Mins: £35
This Holistic Sports Massage with deep tissue techniques and assisted stretching with soft tissue manipulation is effective for healing and relaxing, assisting recovery and imbalances caused by physical activity, also improving circulation and reducing scar tissue. A Sports Massage can not only enhance performance and aid recovery but, also, prevent injury.
Book Now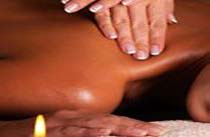 SWEDISH BODY MASSAGE
1 Hour: £35 / 30 Mins: £30
A relaxing Swedish massage is therapy for both the body and the mind. Massaging with long, soft, kneading and, also, light rhythmic strokes releases tension from the surface layers and the deepest muscles of your body while reducing muscle toxins, improving flexibility, improving circulation and re-energising your body and mind.
Book Now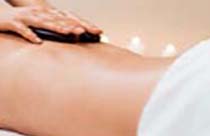 HOT STONES MASSAGE
1 Hour: £45
This soothing, relaxing, effective, nurturing, warming Hot Stones Massage combines traditional Swedish Massage with the use of natural volcanic basalt stones. The smooth pre-warmed stones maintain their heat and are used as an effective massage tool to relieve muscle tension and pain, increase blood flow and/or generally relax the body.
Book Now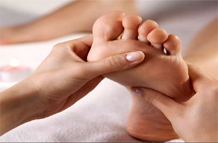 REFLEXOLOGY
1 Hour: £35
Put your feet up and enjoy this massage for your feet. Reflexology is an acupressure therapy performed on the soles of each foot and toes, using oils and applying pressure to specific reflex point corresponding to organs and areas of the body to remove energy blockages and promote healing responses, even alleviating some ailments.
Book Now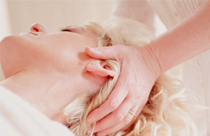 INDIAN HEAD MASSAGE
45 Mins: £40
This treatment is performed seated on a chair. The ancient therapeutic Indian Head Massage originates from the practice of Ayurveda, the connection of mind and body. Usually carried out while seated this massage focuses on acupressure points along the head, neck, and shoulders. As well as being deeply relaxing, it can reduce headaches, shoulder tension and improve mental well-being.
Book Now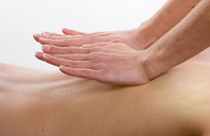 CUSTOMISED MASSAGE
1 Hour: £45-£60
I can create a customised treatment, for instance, combining techniques. with a Holistic range of 15-30 minute (ie; Swedish Massage followed by Reflexology) add-in/on treatments. You can extend your original treatment for a taster of something you've not tried before, or add in/on a taster treatment to compliment your visit. Create your own package just the way you like it! Also, I can concentrate specifically on one part or parts of your body that need attention such as back and legs. Contact me to discuss.
Book Now
Note that each massage is hands on for the full time booked.
Please note, (as posted on my policies page) there are family pets on the premises.
Sports & Body Massage treatment style is slow, relaxing and therapeutic in nature. Working intuitively to calm your nervous system, while loosening your muscles. Sports and Body Massage doesn't provide fast paced, painful massages.
PRE-APPOINTMENT
Please arrive 15 mins early for your initial appointment. Each massage is hands on for the full time booked so allow EXTRA TIME before your session for prep and payment. 
Your Consultation Form will be sent to you via the online booking system for you to fill out prior to your first massage. When you arrive, I will have a brief chat in order to tailor your massage to you, customising it to your individual needs based on your health history (via your pre massage online Consultation Form) and conditions, including your current areas of tension, pain, or discomfort. This allows a variety of techniques and therapies to be incorporated for best results possible. Then I will give you a moment to relax, before starting your massage.
Would you like your FREE 2hours permit (street) parking? Please request your car reg with Siggy at time of booking.
POST MASSAGE
I will also give you time to relax after your session, offer some water and your aftercare will be automatically sent to you via your online booking profile.                                                     
PAYMENT
Your massage payment will be taken when you arrive prior to your session or, if you would like to pre-pay, contact me for bank details when you make your booking online.
Payment by cash or by all major credit and debit cards, including contactless.
Sorry, no cheques.
NB. Cancellations in less than /within 24 hours of an appointment are subject to a Cancellation Fee amounting to the cost of the scheduled treatment. Including pre-payment massages. No full or partial refunds will be given.
GIFT CARDS
Gift Cards are available for one-hour sports and swedish massage treatments, valid for 3 months from day of purchase.
Click here for pre-payment.
Or please contact me for pre-payment via online banking. Email: info@sportsandbodymassage.com.
If you have received a Gift Card please bring it with you on your initial visit.
Book online here and please complete your online consultation form before your visit.
Sports & Body Massage Giftcards are non-refundable.
Not to be used In conjunction with offers.
Not to be accepted as a form of payment prior to your existing massage booking,
Not to be applied towards packages, or other gift certificates.
Sports and Body Massage terms & conditions apply.